EVOLVE OUR PRISON FARMS
Beginning in 2020, Corrections Canada will establish prison dairy operations to produce infant formula for the Chinese market. Canadian prisoners will factory farm thousands of goats to produce milk for Feihe International.

Evolve Our Prison Farms is a national justice movement advocating ethical prison farms. We oppose the exploitation of prisoners and animals in the name of rehabilitation.
As a federal program, prison farms should promote health and sustainability through plant-based agriculture and animal-assisted therapy. We believe in the power of people to bring this vision to life.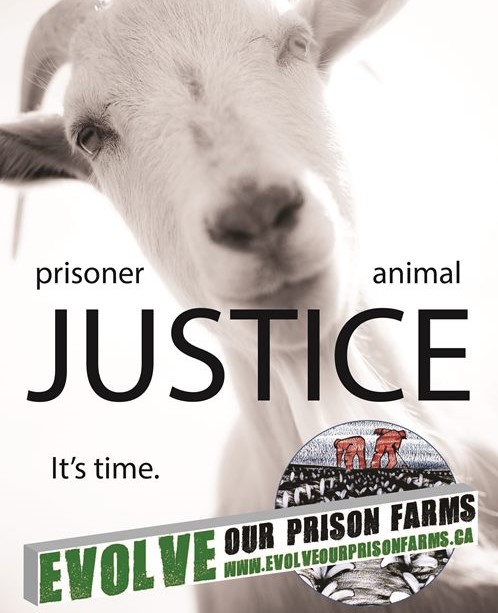 "It would be nice to see a farm system based on Loving Kindness and not exploitation & slaughter."