Take Action
admin
2019-05-11T00:58:07+01:00
Postcards going to Minister Goodale
Prisoners want evolved prison farms
JOIN OUR POSTCARD CAMPAIGN
Canadians have already sent 15,000+ postcards to Minister Goodale calling for ethical prison farms.
Participation is free and no postage is required.

Contact us to sign up as a Postcard-A-Day Volunteer. We'll send you 45 postcards = 1 per weekday for 2 months.
Help us send the message that rehabilitation should harm no one.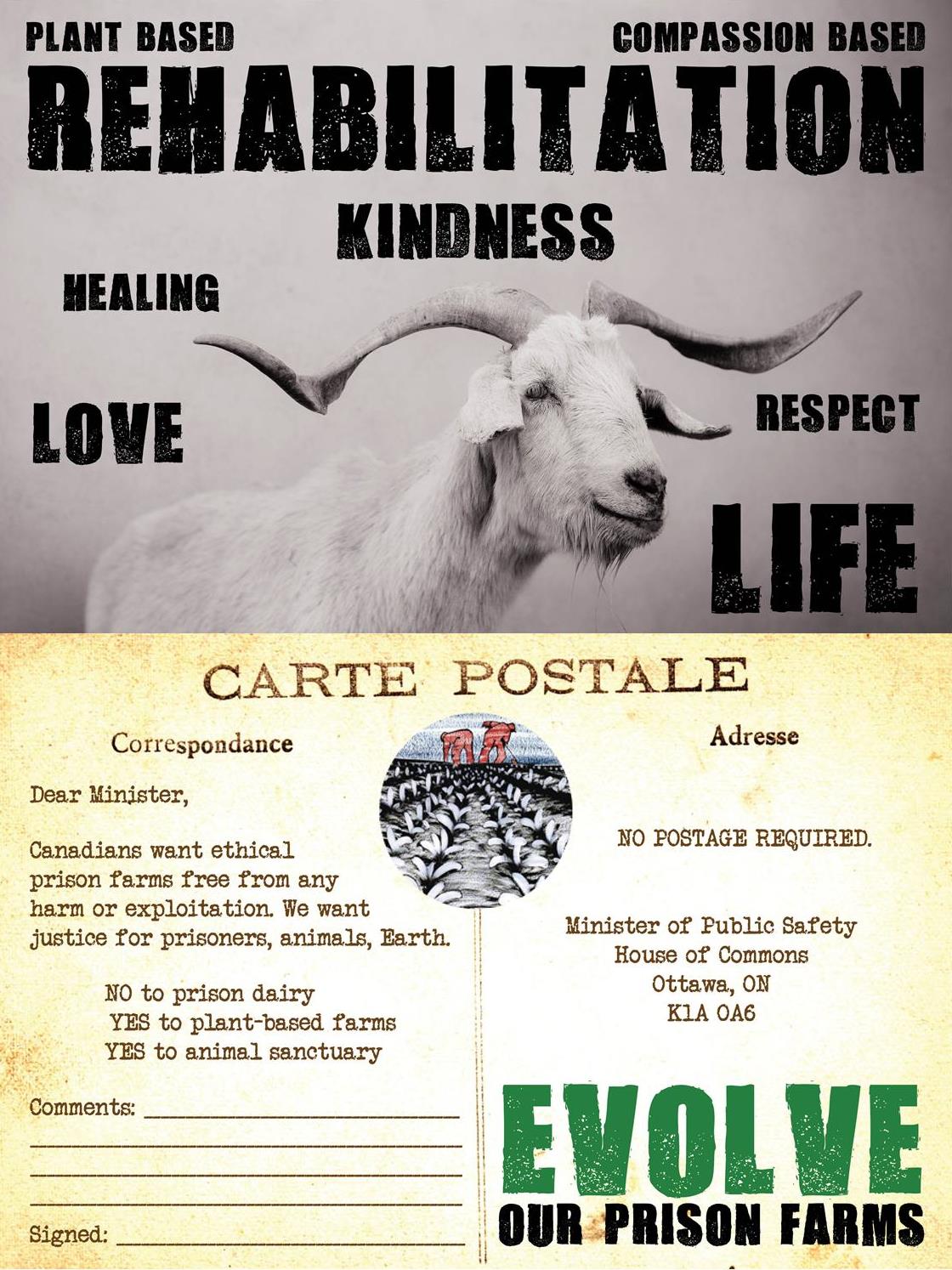 WRITE TO US
You can also sign up for our occasional Newsletter.
Prisoners have written to us