JOIN OUR POSTCARD CAMPAIGN
Canadians have already sent 10,000+ postcards (postage-free) to Minister Goodale calling for ethical prison farms.
Contact us to sign up as a Postcard-A-Day Volunteer (we'll send you 60 postcards = 1 per weekday for 3 months).

Prisoners can also participate. Your incarcerated friend or family member can contact us by mail at 57 Foster St, Box 2012, Perth, ON, K7H 1R9.

Help us send the vital message that rehabilitation programs should harm no one.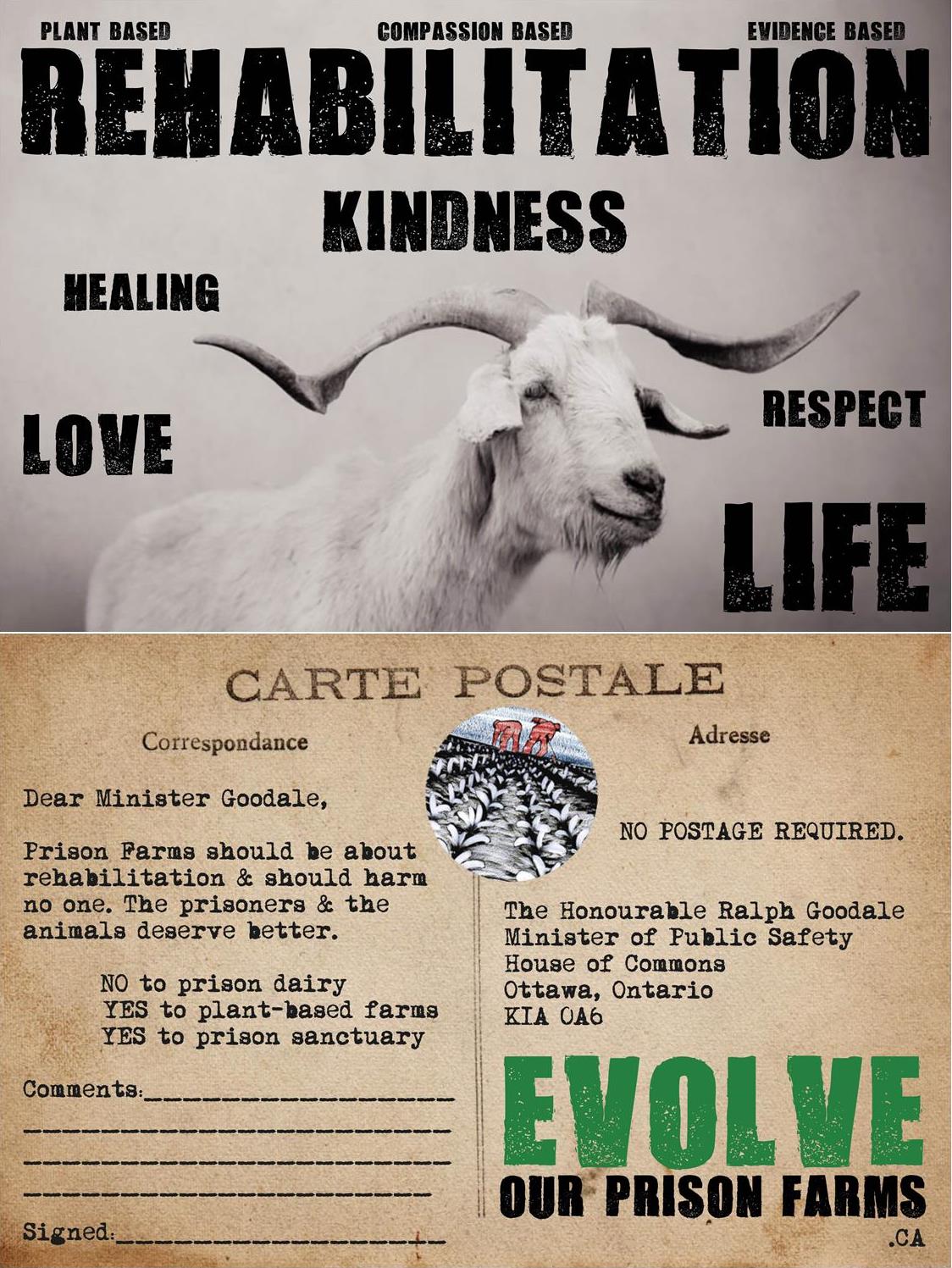 WRITE TO US
You can also sign up for our occasional Newsletter.
Prisoners have written to us