Take Action
admin
2020-01-23T15:45:40+00:00
Postcards to Minister Goodale
Prisoners want evolved prison farms
NATIONAL POSTCARD CAMPAIGN
In 2020, the Canadian government will introduce a prison farm model of beef, dairy, and factory farming goats for external and international markets.
In 2019, concerned citizens and prisoners across Canada mailed 23,000 postcards to Minister of Public Safety Ralph Goodale calling for ethical, environmental, evolved prison farms.
This included the participation of countless individuals and more than 130 Postcard-A-Day Volunteers. 
The campaign formally wrapped up in October 2019 with the federal election.
Thank you to everyone who helped send the message that prison farms should do no harm.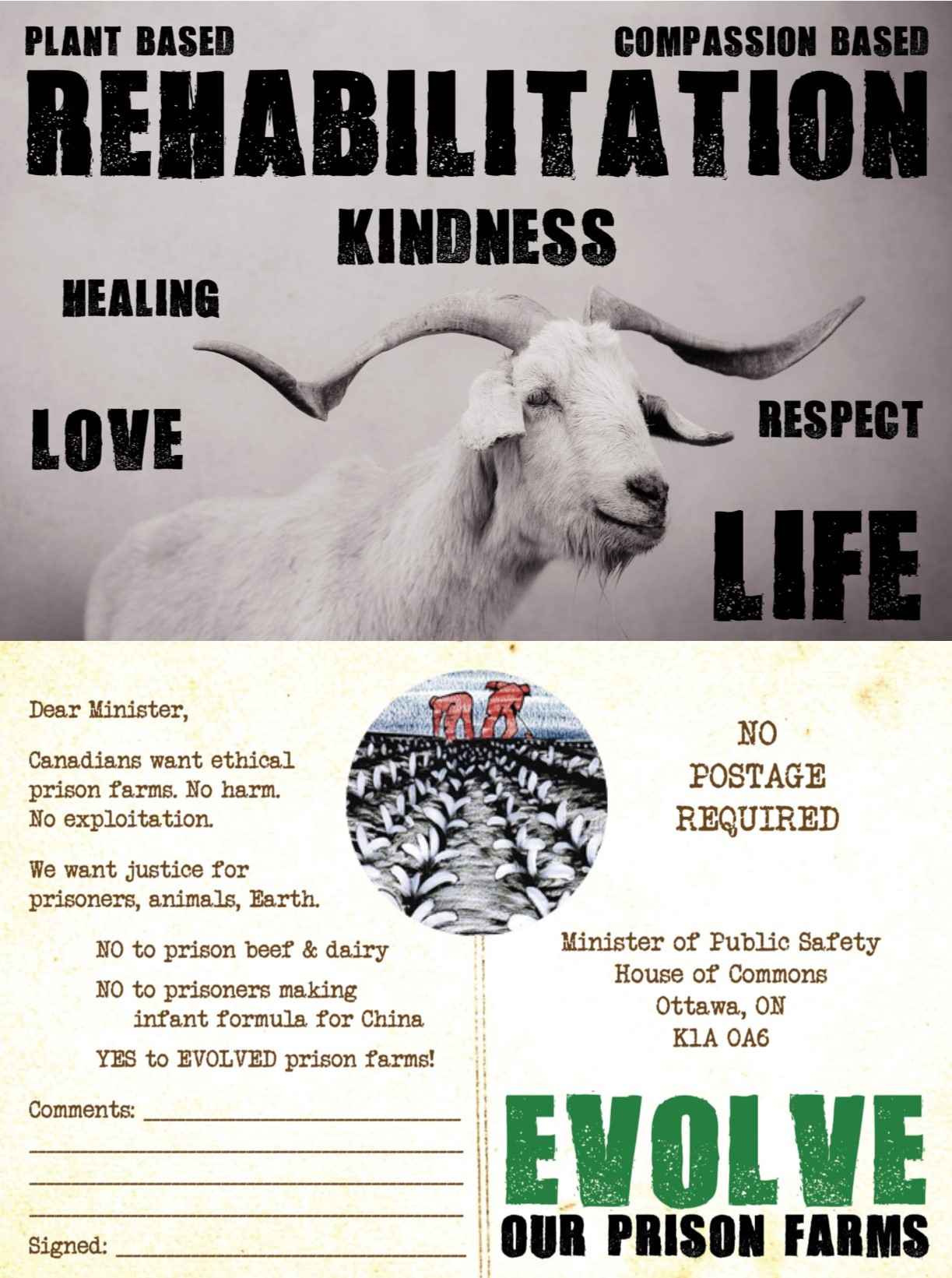 WRITE TO US
You can also sign up for our occasional Newsletter.
Prisoners have written to us