Prison Abattoir Report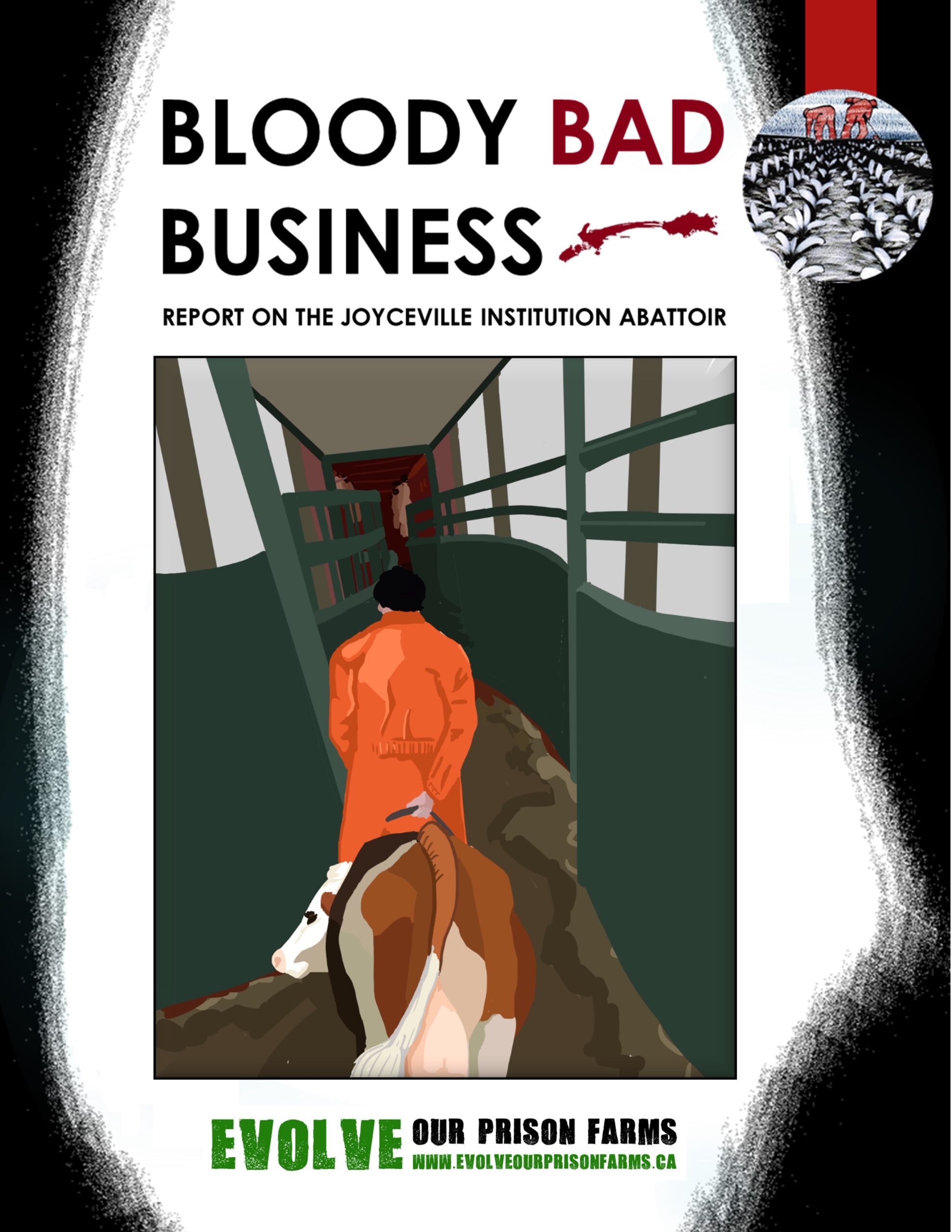 August 31, 2021
Evolve Our Prison Farms has released a new report, Bloody Bad Business: Report on the Joyceville Institution Abattoir.
This report was written by Calvin Neufeld, founder of Evolve Our Prison Farms, and reviewed by Kevin Belanger, former Inmate Committee Chairman at Joyceville Institution.
Download the report to view documentary evidence of the human rights violations, legal violations, institutional violations, regulatory violations, contractual violations, and ethical violations that have occurred over the 26-year partnership between the Correctional Service of Canada (CSC) and Wallace Beef.
This report contains never-before-seen information extracted by Evolve Our Prison Farms through Access to Information. The documents, dating from 1995 to 2018, took three years to obtain, multiple delay complaints, and finally a legal order issued by the Information Commissioner of Canada who ruled that CSC had refused access.
Evolve Our Prison Farms is a grassroots advocacy group defending against social and environmental harms, and envisioning a sustainable, equitable and feasible prison farm program that addresses the interlocking principles of prisoner justice, food justice, animal justice and environmental justice.
SEE ALSO OUR REPORT ON THE PRISON INDUSTRIAL GOAT FARM