Planned prison farms have goat milk demand issues
Over 50 Freedom of Information requests unveil a planned $9.75M expenditure in goats and dairy cows
Ontario Farmer [click to view original article], Tue Aug 4 2020, Ian Cumming
The writer farms in Glengarry County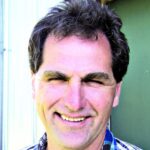 According to internal federal government documents obtained by Ontario Farmer, a new dairy barn for a research herd, and a 1,800-head milking goat facility, are about to be constructed for the Kingston penitentiary farms at Collins Bay and Joyceville at a cost of $9.75 million.
"These costs will be covered within CSC's (Corrections Canada's) existing capital budget," stated one document. That $9.7 million is in addition to the $4.3 million announced by the federal government in its budget to re-open the prison farms.
Staff and salaries to run these two livestock prison operations are estimated by the federal government in this documentation to be $832,000 per year.
The major worry currently is that no one knows where and when they will be able to sell goat milk if the facility gets built and operating, or even if it's legal to produce this product for sale with prison labour? Cow's milk is covered by a DFO research quota being granted the facility. The amount of quota they will receive is still to be determined in discussions with the prison farm, wrote DFO board member Nick Thurler, in a July 24 email.
"There is no contract (for goat's milk) signed with anybody," confirmed farmer Dianne Dowling on July 23. She has been closely involved with the prison farm project.
Dowling declined to speak any further about the project, referring all questions to Kelly Hartle, CEO of CORCAN, the branch of Corrections Canada that is in charge of this Kingston project.
Hartle, reached on the phone by Ontario Farmer, also declined to provide any comments or answer any questions about the project, saying "you have to go through media relations."
The now-completed Feihe plant remains empty and silent about its goat milk buying intentions, with some industry rumours suggesting the Kingston plant was potentially for sale.
Competing processor Saputo has laid waste to its existing Quebec and Ontario goat milk processing operations and processor Skotidakis is mired in an ongoing tribunal appeal of a $13-million fine levied by Dairy Farmers of Ontario.
Calvin Neufeld, who has made repeated unreturned calls to Skotidakis, after realizing "he was the only goat milk buyer potentially left," has also obtained a documented legal opinion that using prison labour to produce product for Feihe is potentially illegal under an International Human Rights Treaty that Canada signed.
Neufeld, who has been closely involved in revitalizing the prison operations, has, with a group of academics and other parties called 'Evolve Our Prison Farms', been running counter to the proposed project of cows and goats over the past couple of years, not wanting to have "industrial agriculture" at these facilities.
He has made about 50 Access to Information requests to the federal government over the past couple of years – the majority being refused – but Neufeld was still able to provide Ontario Farmer with substantial government documentation backing up his claims of "bumbling, incompetence, and people not being told the background facts and legislation of what can or cannot be done."
In the legal opinion obtained by Neufeld from the Queens Law Clinics, it is stated "this new model of selling prison labour goods to private companies is uncharted territory."
Canada does have "strict laws" under Tariff No 9897.00, preventing the importation of goods "made wholly or in part by prison labour" stated the legal opinion.
"The use of prison labour to advance the commercial interests of China's top infant formula producer is also inconsistent with Canada's obligations as a signatory to the World Health Organization," it stated.
"If it can be proved that the labour is forced, the (UN) International Labour Organization (ILO) would deem it criminal and would have to improve conditions for prisoners and re-think the new prison model," it stated.
An internal CSC document gave some credence to this legal opinion when it cited a legal attempt by prisoners to unionize, losing at the Canadian Supreme Court.
"The finding was that the money prisoners receive is not payment for work but incentive to participate in programming, therefore they are not employees, therefore they cannot unionize," stated the internal CSC document.
"Once full farming operations are implemented at both sites, up to 60 direct offender employment jobs are anticipated," stated the government documents.
Internal CSC documents state that, "the $6.90 top level pay (per day) is received by only eight per cent of prisoners, 37 per cent make $5.80 a day, and 30 per cent make only $2.50. The average is $3 per day.
These wages are further reduced by a 30 per cent deduction for lodging, food and telephone, inmate fees and more."
One of the unanswered questions to Neufeld was "how do 60 inmates making $3 a day on average, minus 30 per cent room and board fee, come to $832,000 in annual wages?" he asked.
What people supporting this proposed project fail to realize, says Neufeld, was that when the original prison farm dairy herd was shut down, milk up to that point had been consumed by the prison.
New federal legislation at the same time as the closure – which was perhaps why it had to happen – mandated that prisons now needed to buy everything from outside sources, due to food safety concerns, under the new law called 'CSC's Food Services Modernization'.
With the prisoners working on that farm under that original scenario, food for themselves was not a violation of International Human Rights, says Neufeld.
Internal government documents showed while the federal government didn't technically lie about that reality, the June 2018 'Approved Farm Media Lines' on this project, is an example showing how they "really muddied the waters," said Neufeld.
The approved government lines sent in June 2018 to the farm media stated: "Where possible, products generated by the farm operations will be used internally. We will also continue to seek partnerships with local businesses and organizations, as well as potential sales within the industry standard. The farm operations will not impact on CSC's Food Services Modernization."
If that last line of that government media-approved quote is true – which it is in legislation – then the quote "where possible" in the first line is, "a shameless ass-cover for outright spin," suggesting to the public that the prison farm could and would internally use their own products, said Neufeld.
When it came to the present on-farm management of the existing livestock, Neufeld provided documentation showing that of 19 bull calves bought in December 2019, 14 of those soon died.
Documents were provided showing an internal government inquiry, which concluded that on-farm mismanagement was not responsible for the deaths since they had "consulted a veterinarian."
There was also government documentation showing how an attempt failed in 2019, and also so far this year, to obtain 800 young goats, which will be ready to milk when the barn is completed in 2021.
In April this year Neufeld sent a public letter – 'Prison Farms and COVID-19 Proposal' – to PM Trudeau, and cc'd to several others, including Hartle, outlining these realities and suggesting they switch their farm model away from goats and cows to be milked for outside processors.
"Converting Kingston's prison farmland into a federally funded food bank project, could solve an array of problems," wrote Neufeld.
"During the World Wars, Canada's prison farms helped feed the armed forces."
***
Click here for the original article. NB: This article originally cited "Simon Neufeld" instead of "Calvin Neufeld" in error.