JOIN OUR POSTCARD CAMPAIGN
To date, our supporters have sent over 10,000 postcards postage-free to Minister Goodale calling for ethical prison farms. 
Contact us to request a postcard or sign up as a Postcard-A-Day Volunteer (we'll send you 60 postcards = 1 per weekday for 3 months).
Prisoners are also participating. If you have a federally incarcerated friend or family member, they can contact us at 57 Foster St, Box 2012, Perth, ON, K7H 1R9.

Together we are sending a clear message that rehabilitation programs should harm no one.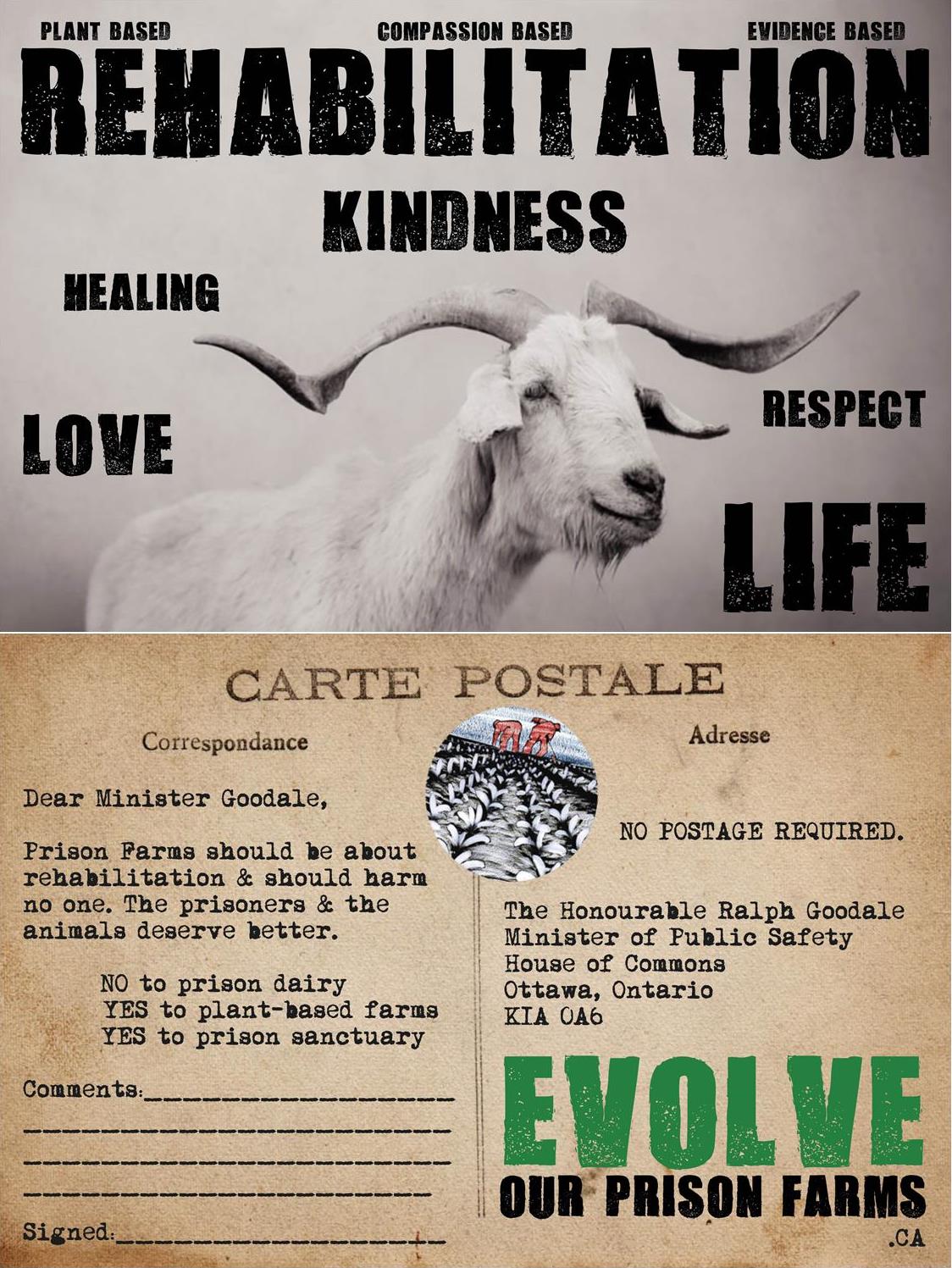 WRITE TO US
You can also sign up for our occasional Newsletter.
Prisoners have written to us