Media Release
19 December 2017
SAVE THE HERD PETITION MARCH WEATHERS THE STORM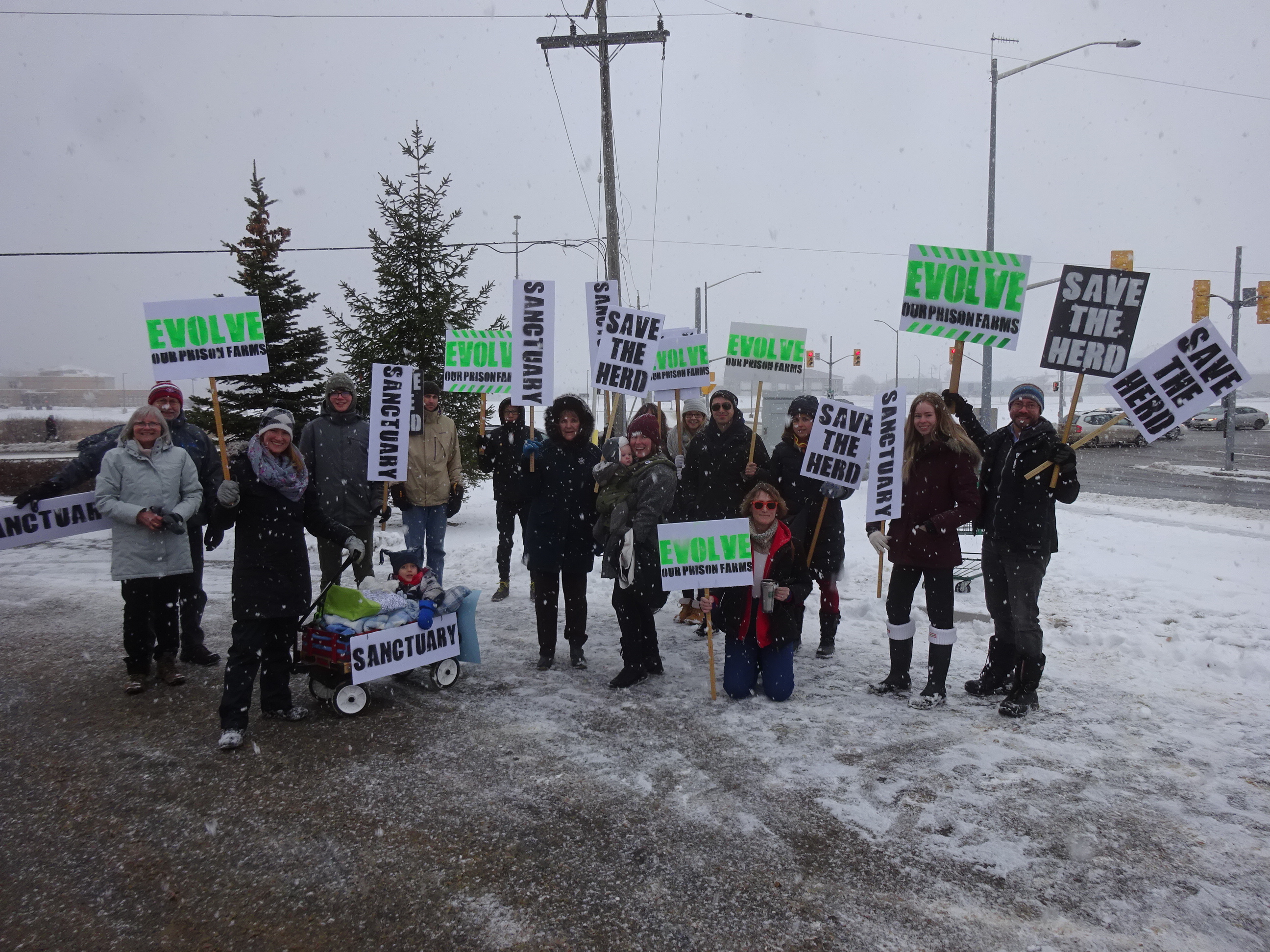 KINGSTON, ONTARIO – As a snow squall hit Kingston on Friday December 15, about two dozen people marched from Collins Bay Institution to the office of MP Mark Gerretsen to deliver a petition calling for sanctuary for the Pen Herd cows.
Launched last year at Kingston VegFest, the "Save the Herd" petition was closed on December 13 with a total of 12,928 signatures. Over 4,000 signatures were received in the final 24 hours, as the petition had begun to go viral.
"It's obvious that this topic has widespread appeal not only in Kingston but internationally," says Calvin Neufeld, co-founder of the petition. "By the end, signatures were pouring in from about 60 countries around the world. If we had extended our deadline, who knows what the final tally would be?"
Friday's four-kilometre march was a symbolic gesture to submit the petition. A documentary crew from Toronto was on site to film the event. Marchers carried signs reading "SAVE THE HERD," "EVOLVE OUR PRISON FARMS," and "SANCTUARY."
Throughout the march, passersby waved and honked their support.
Representatives of MP Gerretsen formally received the petition as the lobby filled to capacity with a crowd still wielding their signs.
"On behalf of 12,928 people," said Neufeld, "we claim sanctuary for the Pen Herd cows."
The Save the Herd petition was started by Neufeld and his mother Franceen, who later co-founded Evolve Our Prison Farms. They have submitted a proposal to the federal government for innovative plant-based prison agriculture and sanctuary for any animals brought onto prison farms for rehabilitative programming.
– 30 –