Prison farm project had much advisory panel guidance
A proposal originally recommended $9.75 M over five years from Correction Services Canada (CSC), of which $1.2 million was to build a small processing unit
[click to view original article]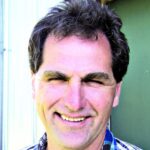 BY IAN CUMMING Ontario Farmer
August 17, 2021
The proposed $6.2-million barn at the Joyceville Prison was to house 2,200 milking goats and 60 milking cows all under one roof. It was supposed to be fully operational by June 2020, but construction has not commenced 14 months after that target date.
This "dual functioning barn" was in the report 'New Proposal for Re-Opening of Correctional Service of Canada's Penitentiary Farm Operations' submitted on May 18, 2018 by the Farm Advisory Council to the Canadian government, concerning the two prison farms at Kingston.
The farm advisory panel, which consisted of two NFU farmers, one independent farmer, one nun, and one person from the John Howard Society, had been given the mandate to submit a proposal to the government that "demonstrated sustainable livestock operations at no extra cost."
A March 17, 2017 internal government document states that this group are "to provide non-binding advice relating to the re-opening of the CORCAN farms." The meetings were to be "as required" and these people were "voluntary appointments for one year."
Ontario Farmer was able to recently obtain over 500 pages of documents and emails from the federal government through filed Access to Information requests, concerning the prison farms. The proposal submitted by the board recommended $9.75 million over five years from Correctional Services Canada (CSC), of which $1.2 million was to build a small processing unit.
Salaries for prisoners to run the operations at Joyceville and Collins Bay were estimated at $140,000 per year. The panel wrote that the operation would reach "full sustainability by 2021" and cautioned there could be a $275,000 leeway in operational funding during the first three years of operation.
The dry cows and calves were to be kept over at the Collins Bay facility.
Then Minister Ralph Goodale signed off on the farm panel report as 'approved' on June 4, 2018.
"Options and recommendations will be subject to cabinet confidence," stated the documents. The cabinet would have to weigh that existing prison pro grams were already enabling 14,479 prisoners per year to successfully complete a certified course, and 572 at the facility per year to become registered as apprentices, it stated.
Questions about these proposed costs and expenses for the prison farms, raised by several MPs from Ontario to British Columbia, resulted in a flurry of emails between government officials as proposed responses were sent and re-sent to have "the flow of the response" perfected, before replying.
Sarah Milchak from CSC worried to other government officials that there was the perception that "we are only listening to the Farm Advisory Panel," noting that OMAFRA and Environment Canada officials were also being consulted.
There were 13 meetings between the farm panel and the government from June 2017 until January 2019.
It was in the February 28, 2018 federal budget, where the government announced $4.3 million in funding to re-open the prison farms.
Prior to and at that time, CSC had 12 land lease agreements with area farmers, which were up for renewal from 2016 to 2021. These acres were not renewed as the leases ended, with the prison land being farmed by the government.
Government documentation states that $3.7 million was to be spent from that allocated amount in the first two years. The remaining announced $600,000 "was the calculable depreciation cost for the model and not actual funding available."
Funds for infrastructure (buildings, demolition and renovations) "were not included in the new funding as these costs would be absorbed by CSC as part of the current capital funding."
Correspondence from Dairy Farmers of Ontario (DFO) to CSC concerning how to obtain milk quota was redacted, but below the blackened-out portion CSC states, "this will allow a small dairy operation to be included."
"Obtaining additional quota in the future is not a feasible assumption to include in the analysis and plan," it stated.
Equipment and livestock purchases were budgeted at $1,258,000 at year one and $700,000 on year two. None of that included milking parlour funding, although vacuum pumps and bulk tanks were included in the planned purchases. This money has been spent, but mainly all on field equipment.